In a new browser tab, open AtomicDEX Web | Non-Custodial Multi-Coin Wallet & DEX in Your Browser and CREATE or IMPORT your wallet
Use the filters to show only the Protocols you are select.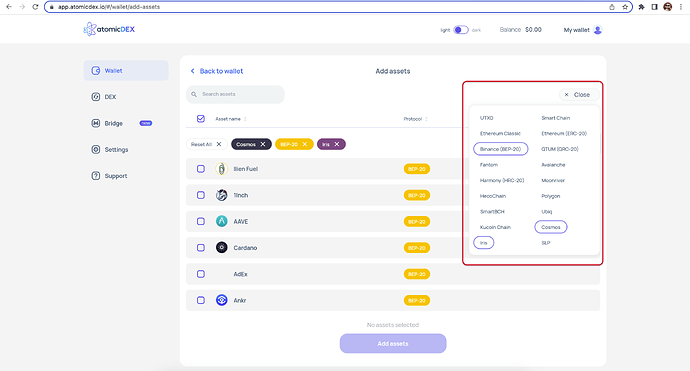 Use the search bar to find any asset by name or ticker.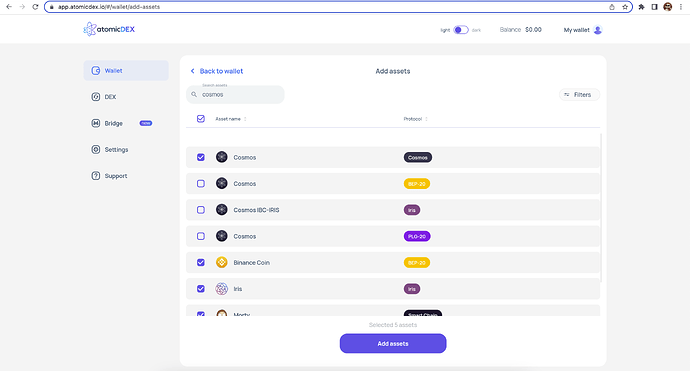 Click the "Add assets" button to activate the selected coins. After clicking the "Add assets" button, you will see a "loading" spinner for a short period before being returned to the Wallet page.
Once activation has completed, you will see your selected coins and balances on the wallet page. All activated coins will automatically be enabled again when logging this wallet on the same device until you deactivate them.