In a new browser tab, open AtomicDEX Web | Non-Custodial Multi-Coin Wallet & DEX in Your Browser and CREATE or IMPORT your wallet
Use filters to see only the Protocols you are interested in, or use the searchbar to filter by name or ticker.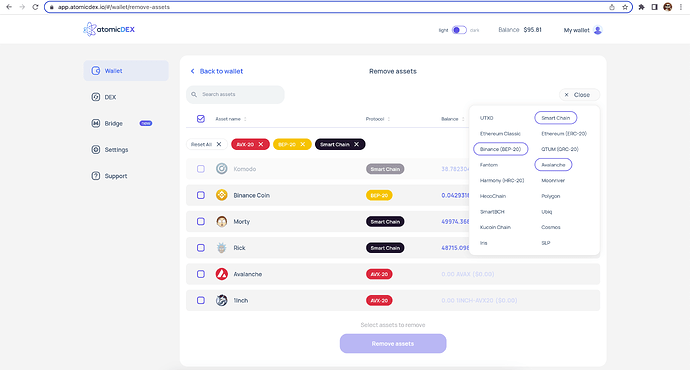 Select all the assets you want to deactivate, then click the "Remove assets" button.
NOTE: you cannot deactivate default assets (KMD, LTC and BTC) or assets which have a swap in progress.


Selected assets are now removed from your wallet page You can always activate any asset again later.