We are going to Cosmoverse @ September 26-28, 2022
We are flying our team to Medellín, Colombia, to attend the biggest Cosmos ecosystem event of 2022. Our hackers @ca333, @TonyL, and @PTYX will be on the ground for the entire event duration.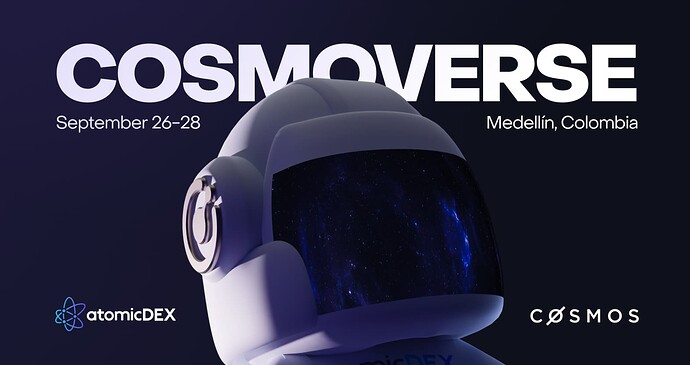 Our main event participation goals are further networking and AtomicDEX pitching. In addition, we have prepared an AtomicDEX Cosmos integration demo.
For the first time, we are revealing how we have worked towards a full Inter-Blockchain Communication Protocol (IBC) support and natively bridge Cosmos & ATOM to the entire blockchain multiverse. The protocol agnostic architecture and other security related features of AtomicDEX, such as hardware wallet support and CEX ratio index, provide massive value for the entire blockchain industry – and it's time to let the "cosmos" know about it!
Learn more about the event at https://cosmoverse.org/