System requirements
Windows 8 / 8.1 / 10 (64-bit) based PC.
At least 4 Gb of free RAM (8 or 16 Gb physical RAM recommended).
About ~10-15 Gb of storage space to sync full blockchain (SSD drive is recommended)
Komodo Ocean is a native wallet for storing, sending and receiving Komodo and Komodo asset-chain funds, developed by ip-gpu and Komodo team member Decker .
NOTE: This guide explains the process of installing using pre-built binaries.
If you'd like to build Komodo Ocean from source, follow the README guide at https://github.com/DeckerSU/KomodoOcean
To install the latest release , download the Executable from the github repository athttps://github.com/DeckerSU/KomodoOcean/releases

Double click the downloaded executable to install the Komodo QT Ocean wallet.
If the Windows OS says the file is "unrecognized", Click on "More info" and then click on "Run anyway"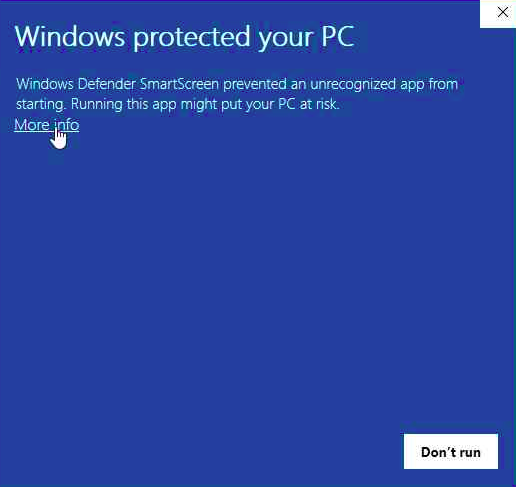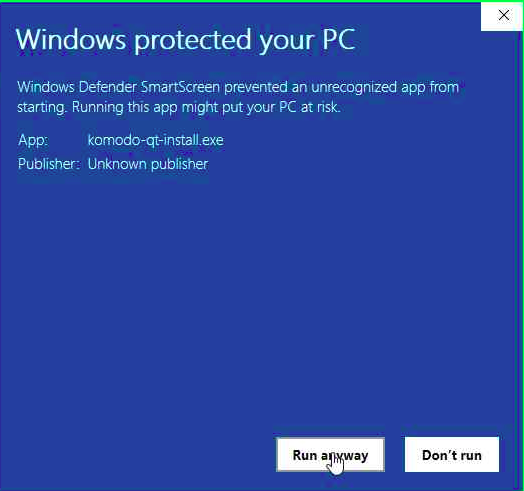 Then, follow the instructions and install the wallet. Allow installation with default options.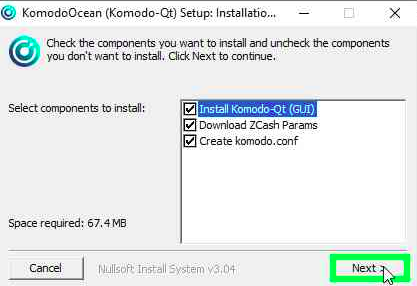 After the installation is complete, you will find a shortcut on your Desktop. Use the icon to launch the wallet.
On launching for the first time, Windows will ask your permission to allow the wallet access to the internet. Grant permission.
You may need to wait a few hours for the wallet to sync before you can send funds. The sync progress is displayed as a progress bar in the Komodo Ocean wallet.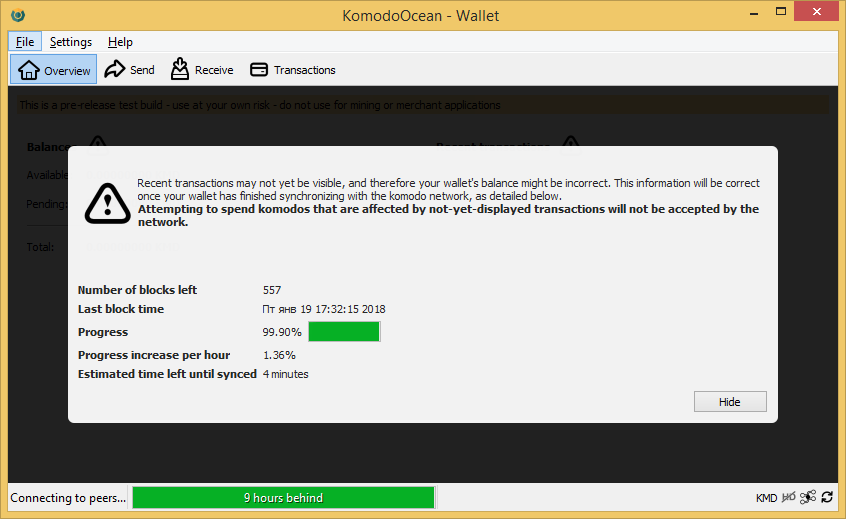 Once sync has completed, you will be able to use the wallet.