We are organizing a Komodo AMA on Binance Live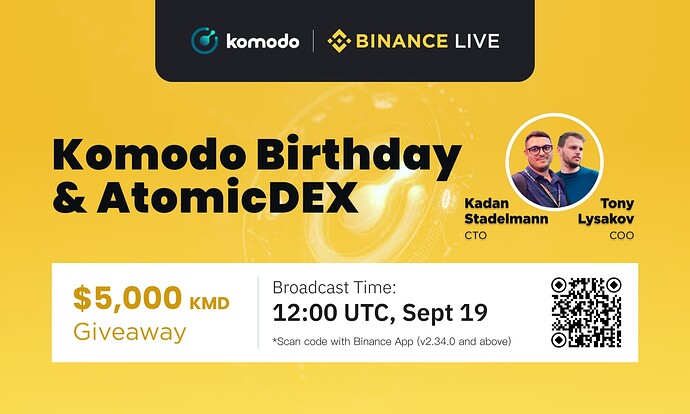 Who will be there? Our CTO Kadan Stadelmann and COO Tony Lysakov.
Join the AMA through the link below.
September 19th @ 12:00 UTC (Also, see the countdown timer through the link below.)

Komodo Birthday & AtomicDEX | Binance Live
Send your questions.
Send them to us before the event through Twitter

Send them during the AMA through the Binance Live platform
Get a Binance sign-up bounty & live quiz bounties.
Share $1,000 in KMD by signing up for a Binance account using code【MHN9W2DO】

Join the live quiz and get the answers correct for a chance to win KMD from a $2,000 price pool.
---
Summary & Recording
Watch the recording from the link below.
You can find the summary in paraphrased text format from our blog: