Log in to your wallet and go to the "Portfolio" page.
To log in to your wallet, you view the How to Create Wallet guide or How to Import Wallet guide
For coin activation, refer to How to Activate Coin guide

To remove a coin from the Portfolio page, swipe left on the coin which you want to disable.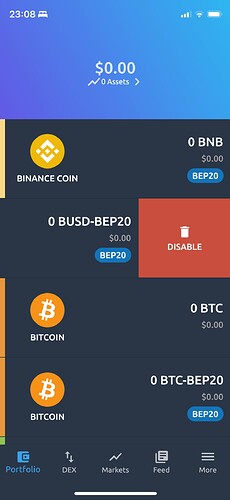 Tap on the Disable button.
A confirmation window will appear. Press the Confirm button to deactivate the selected coin.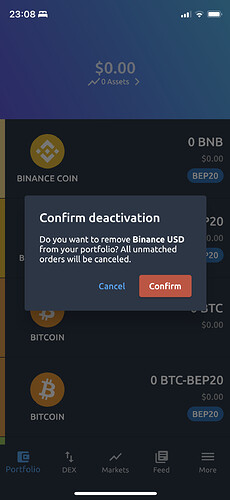 Note: KMD and BTC are Default coins, you can not disable those coins.